A beautiful landscape starts with basic lawn care.
It doesn't have to end there.
We offer a la carte service, seasonal care, and customizable packages. Our services are efficient while being gentle on the earth. And we're mindful of natural resources. Your will is our way, which means your goals and your standard of perfection guide us in everything we do for your outdoor surroundings: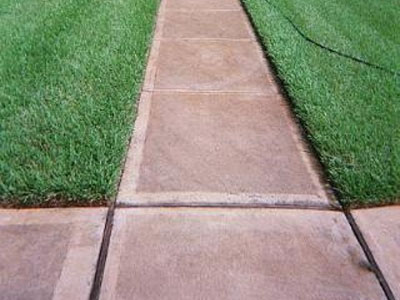 Landscape and lawn maintenance. Tending to your mulch beds, mowing, plant-pruning, tree care, seasonal cleanup, and special lawn care services like field-mowing and slit-seeding.
Turf management. Bringing you deeper roots, softer soil, and an all-around healthier lawn through defense/offense lawn services such as core aeration, dethatching, and environmentally friendly weed and pest control.
Landscape construction. Casting a creative eye and creative touch on your landscape, with new plantings, turf installations, and patios, walkways, and walls.
Special services. Preserving your sanity with special services like snow removal, brush-clearing, storm-damage cleanup, lot-sweeping, irrigation systems, and Christmas lighting.
---